About
Tidied Up wants to bring you the best tidies around and I've found them all in one place at The Clever Container Company. Find all the organizational and storage solutions in one place. It doesn't get any neater than this.
Violette DeSantis
Violette spent her career organizing others in business. In marketing communications and later database development, she spent time organizing marketing campaigns and building marketing databases. In 2007 she became a work-at-home mom as a freelance writer/virtual admin with her organizational skills branching out to manage online content and social media.
Violette was naturally drawn to the Clever Container opportunity and signed on as a consultant to offer Clever Container products on TidiedUp.com and to organize her family's small living space, a former one-room school house.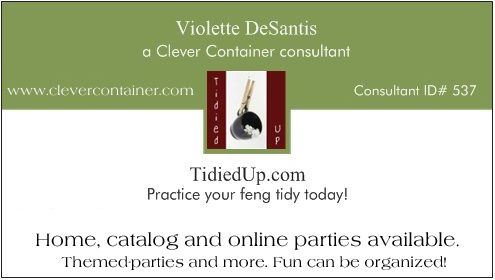 Host a Clever Container Party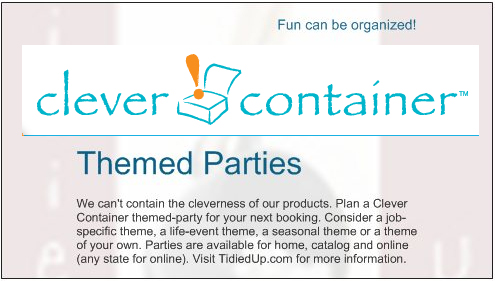 Become a Clever Container Consultant